ETHGlobal Paris '23 Recap

Lit is a decentralized key management network powered by threshold cryptography. A blockchain-agnostic identity layer, Lit can be used to power access control, signing, and authentication for web3 applications.
---
Welcome to a recap of an incredible ETHGlobal Paris hackathon! This monumental event, ETHGlobal's largest European gathering to date, was a tour de force. From the most seasoned blockchain veterans to those just starting their journey into web3, there was an unprecedented turnout that solidified this event as a must attend for the tech community.
🌍 With over 1,400 attendees from a whopping 67 countries, we saw an outpouring of innovation and collaboration that brought together some amazing talent.
🚀 A staggering 321 projects were submitted, each one pushing the boundaries of what's possible in the ecosystem. The creativity, technical prowess, and ambition demonstrated by these projects exemplify the spirit of the hackathon and the ethos of our community.
🌿 We were particularly thrilled to welcome newcomers. 22% of the participants were new to Web3.
We want to express our heartfelt gratitude to everyone who spent the weekend with us, innovating, hacking, and experimenting. In the following post, we will highlight a few standout submissions that encapsulate the remarkable spirit of innovation present throughout the hackathon. Each project represents a compelling approach to utilizing Lit. So buckle up and dive in, as we take you on a tour of the ideas from Paris! ✨🇫🇷
---
Winner: Wildcard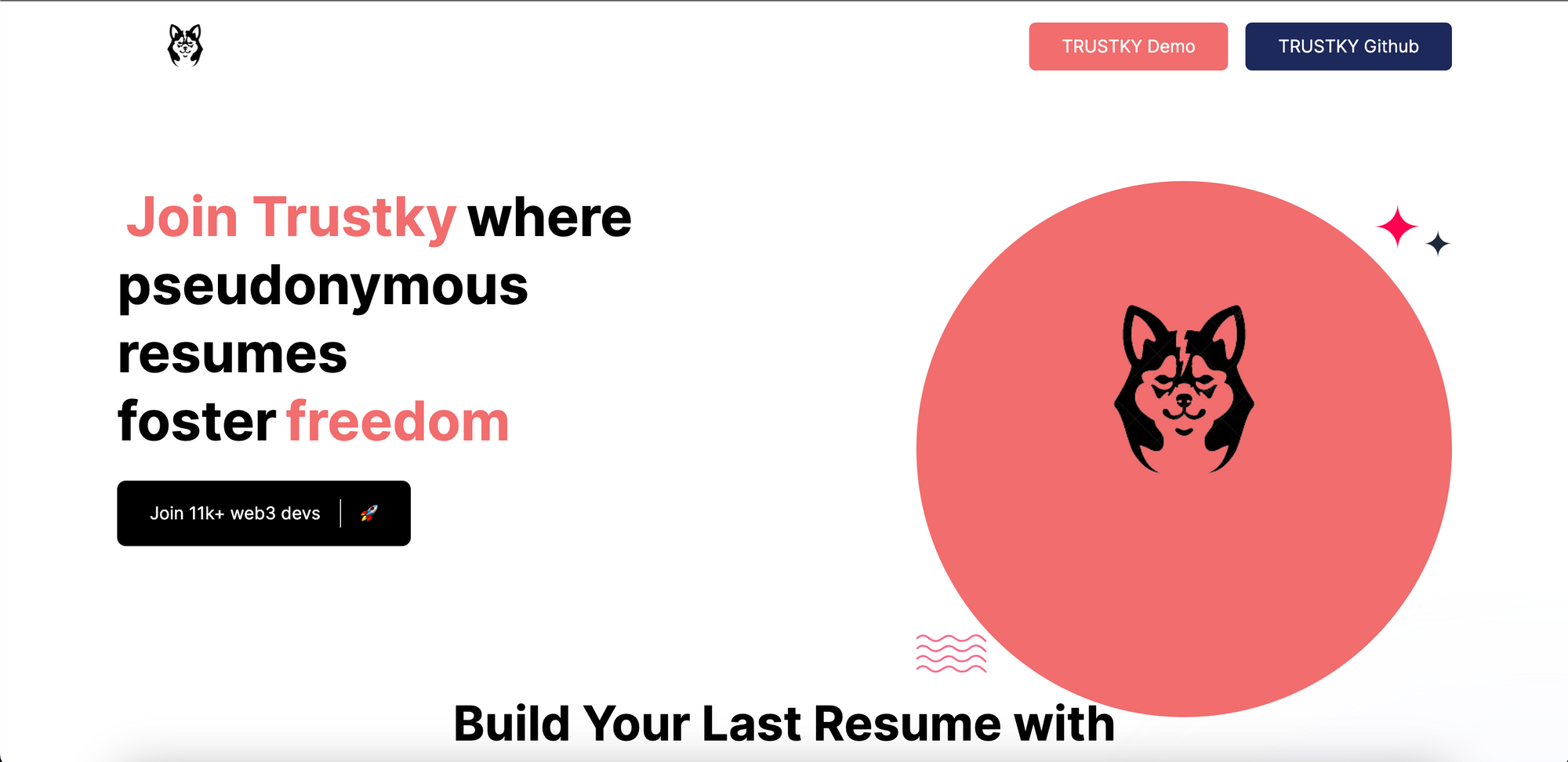 An update to resume building, Trustky focuses on privacy and data security, ensuring that users can create resumes without fear of their sensitive information being compromised. Trustky employs encryption through Lit and enables users to control what data is showcased.
Check out the code in this GitHub repo and follow them on Twitter: @mart1gone, @quentdc043, @bertrandrigal, @spanish_vanish, and @yash_goyal_dev.
---
Winner: Wildcard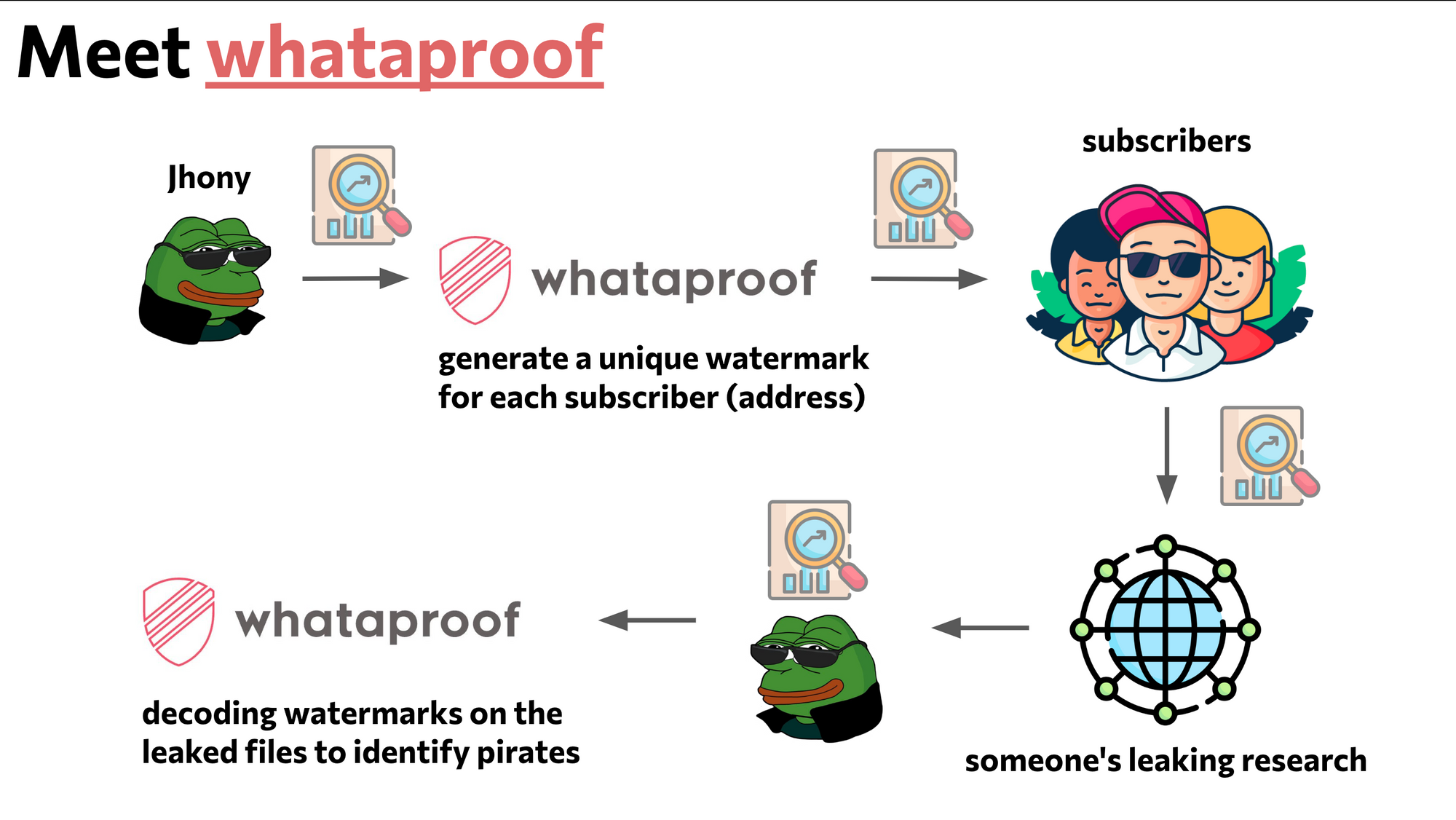 Whataproof is a decentralized platform that enables anonymous content distribution while providing copyright protection. Perfect for sharing sensitive or proprietary information, Whataproof incorporates anti-piracy mechanisms via unique watermarks embedded in the content.
The platform's unique blend of privacy and piracy protection is outlined in the project GitHub repository. You can stay up-to-date with their developments on Twitter: @KStasii, @VladDegen, and @armen_arakelian.
---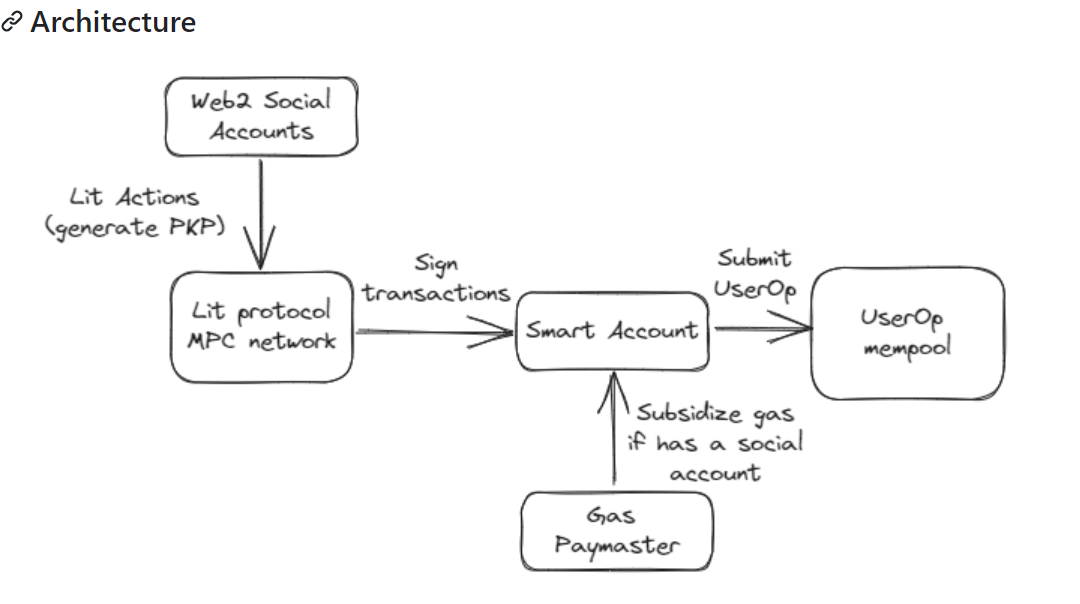 Next, we have Keyless Accounts, a project that tackles the steep learning curve associated with dApps. Keyless Accounts mitigates the need for browser extensions and account funding, significantly lowering the barrier to entry for new users. It leverages the Lit protocol threshold network for key storage and offers in-browser smart contract account creation using social logins.
Learn more about their approach and follow their journey on GitHub and Twitter @kaijuneer and @norswap.
---
Winner: Best Use of Programmable Key Pairs and Lit Actions

SafeMail is a user-friendly tool that allows for token transfers using Gmail addresses. Even if the recipient doesn't have a web3 account, SafeMail facilitates a seamless transaction process, devoid of wallets or private keys, powered by the Lit.
Think simple transfers to email addresses via Safe and Lit. A user can send crypto to a given Gmail address, and when the recipient logs into SafeMail, they'll have access to the funds they were sent.
Check out their GitHub repo, and you can follow them on Twitter: @leo_ryuta and @cesarhuret.
---
Conclusion
These projects highlight the potential and versatility of web3 technology, specifically in enhancing privacy, accessibility, and security. By integrating Lit, they highlight the importance of user control and data privacy in blockchain-based applications.
Next up, you can find the team at ETHGlobal New York. Applications are open now!
As an added bonus, participating in and building at these hackathons makes your team eligible for Lit's Ignite Prize - a special challenge and reward that applies to all the hackathons Lit is involved in. It's a grand prize given to the most innovative use of Lit for projects that were started at or worked on during hackathons throughout 2023.
With Ignite, any project built with Lit at a Lit-sponsored hackathon will be eligible to win an additional $20,000. Learn more.